With an extensive catalogue of uniquely styled products imagined and created by a team of world-class furniture designers, Gloster being the recipient of recognition and commendation from the upper echelons of the design community has become an increasingly common occurrence. Whether the awarding body is local or international and no matter the category of product being considered, the trend is clear: the luxury outdoor furniture industry has taken serious notice of Gloster.
The latest collections from Gloster to receive awards from the design industry were two of our most popular contributors to our modular sectional seating and accessory categories: The Maya collection and Deco Screens. These two products, both designed by UK designer Mark Gabbertas, were awarded the Design Guild Mark, a commendation granted by the Furniture Makers' Company in recognition of "excellence in design, materials, manufacture, and function"1. Established in order to "drive excellence and raise the profile of British design and innovation" the Design Guild Mark is only awarded to products that meet an extensive list of technical criteria and are confirmed by a judging panel after close examination. In spring 2021, the Maya collection and Deco screens passed through this intensive process to become the latest inductees into the category of award-winning furniture by Gloster.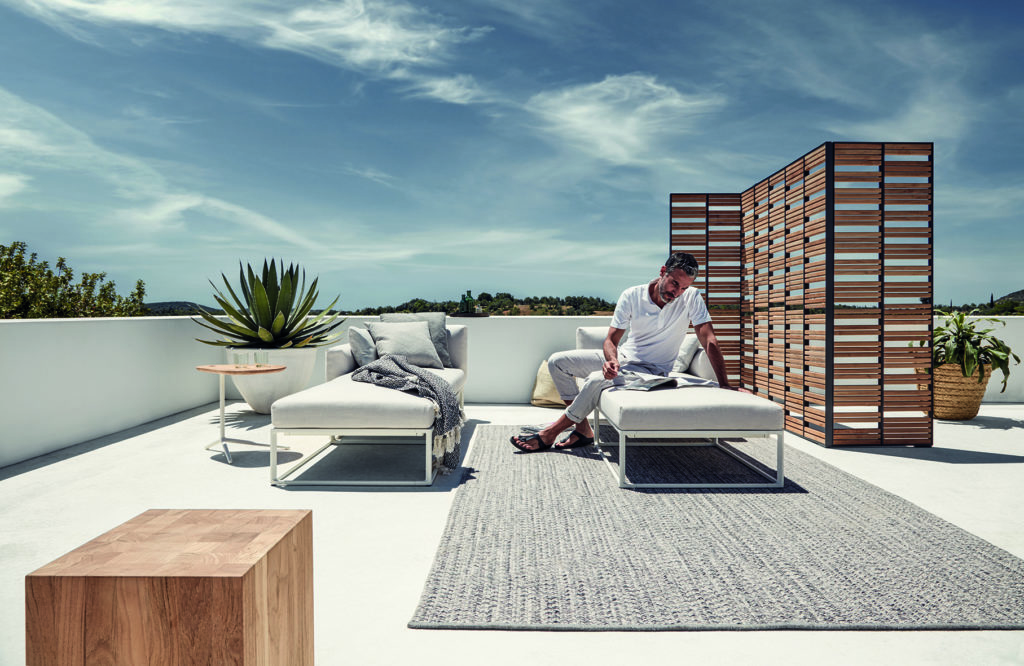 Maya and Deco Screens
With their recent commendations, the Maya collection and Deco screens join an already crowded field of Gloster furniture collections to have achieved recognition by the luxury design community as award winning furniture. The International Casual Furnishings Association (more commonly known as the ICFA) has also frequently recognized Gloster in recent years for both excellence in product design and as a leader in the industry. In the last five years, Design Excellence Awards granted by the ICFA on the basis of "innovative design, marketability, color, construction, and imaginative use of materials determined by a distinguished panel of industry experts" have been earned by several Gloster collections, with the Grand Weave collection taking home the Lillian B. Winchester "Best in Show" award in 2016. In 2016 and 2017, Gloster earned the ICFA's Manufacturer Leadership Award, anointed after a judging panel voted our brand to be the best on the basis of "quality of manufactured goods, design, merchandising, customer service, ethics/trade relations, and communications"2.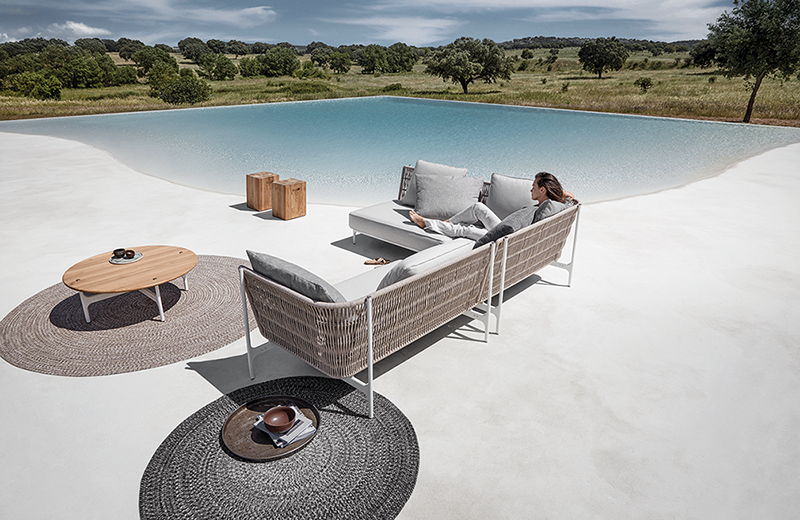 Grand Weave
The ICFA is not the only American design group to award Gloster collections for achieving excellence in design and function. The International Society of Furniture Designers (associated with the acronym ISFD) has also recognized our brand on these merits, granting their Pinnace Award for "excellence, innovation, education, and originality in the practice of furniture design"3 to Gloster on three occasions: in 2016 for the William Dining Chair, in 2018 for Henrik Pedersen's Archi Lounge Chair, and again in 2019 for the Maya collection. Also in 2018, Los Angeles-based hospitality design group Boutique Design West awarded Gloster's Loop collection with their coveted "Best in Show" award.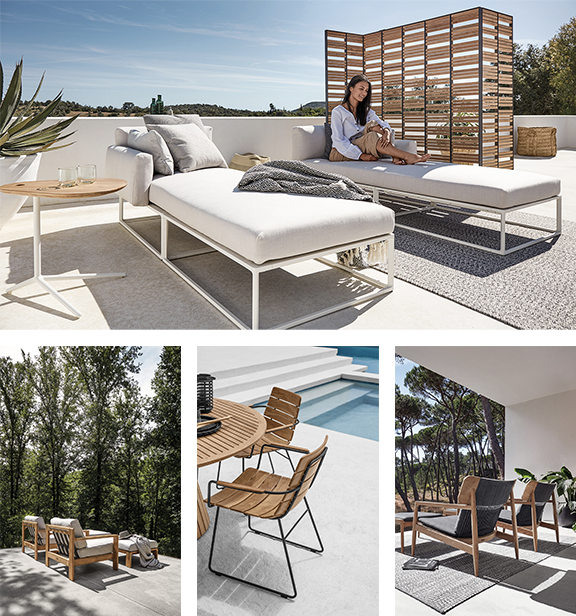 Top to Bottom: Maya, Loop, William and Archi
As recent years have demonstrated and as Gloster's list of design industry awards continues to grow, our standing as an industry leader and premiere source for award winning outdoor furniture has become both a source of pride and the standard to meet and exceed. With an exceptionally talented group of designers and the captured attention of the luxury outdoor design industry, we are excited for the awards yet to come and the future in store for Gloster.
Arrive here from a Gloster email blast? Check out our other posts on the Gloster blog and be sure to sign up for our quarterly newsletter.
Sources:
1 Design Guild Mark | https://www.designguildmark.org.uk/
2 ICFA | https://icfanet.org/icfa-awards
3 ISFD | https://isfd.org/awards/isfd-pinnacle-awards