Long before we see a collection for the first time, experience the comfort it offers, or make it a part of our homes, it must first arise in the mind of a designer. From idea to concept, concept to prototype, and prototype to finished outdoor furniture design product, every new addition to the Gloster range goes through an extensive process on the way to becoming one of our collections. As one of Gloster's top designers, when Henrik Pedersen went about creating the latest addition to our modular seating category—Mistral, we asked him to save the concept sketches he created throughout his creative process. When showcased collectively and compared to the final product, these beautiful images tell the story of Henrik's design journey as he roughed out the design inspirations, characteristics, materials, and function that would eventually form the final product. In doing so, he provides designers and clients alike an incredibly unique opportunity: to peel back the curtain and witness the genesis of a modern furniture design process.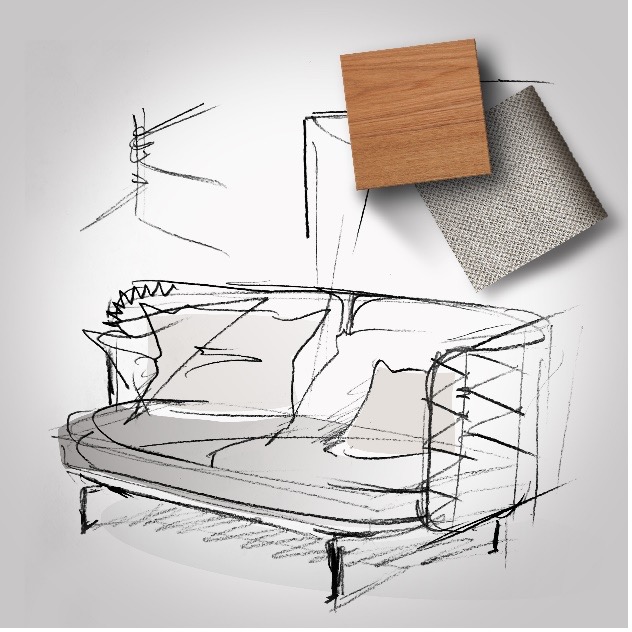 First concept
From the very beginning, Henrik always knew one idea that he wanted Mistral to embody: a furniture set that complements rather than controls the surrounding aesthetic. While the exact materials of construction and minutia of form were yet undefined at this point in the process, this foundational aspiration was absolutely clear. Symmetrical curves, fine lines, and a design philosophy of self-containment are plainly evident at a time when Mistral was not much more than a set of ideas in the mind of its designer and rough sketches on a digital canvas.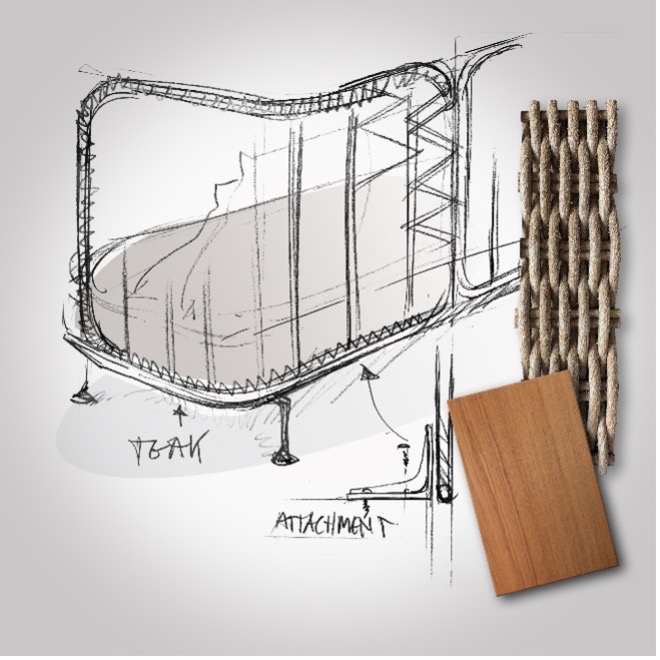 Material Details
After defining the raw form that he wanted Mistral to take, the next step in Henrik's design process was to center in on the materials that would form both Mistral's overarching personality as well as intimate details. An underlying teak base with soft curves and a gentle contour would sit on top of "floating leg" style powder coated aluminum supports. A back rest frame of the same material would be covered by an intricately woven arrangement of outdoor wicker, the same material used on Gloster collections like Lima and lanterns from the Ambient Lighting collection.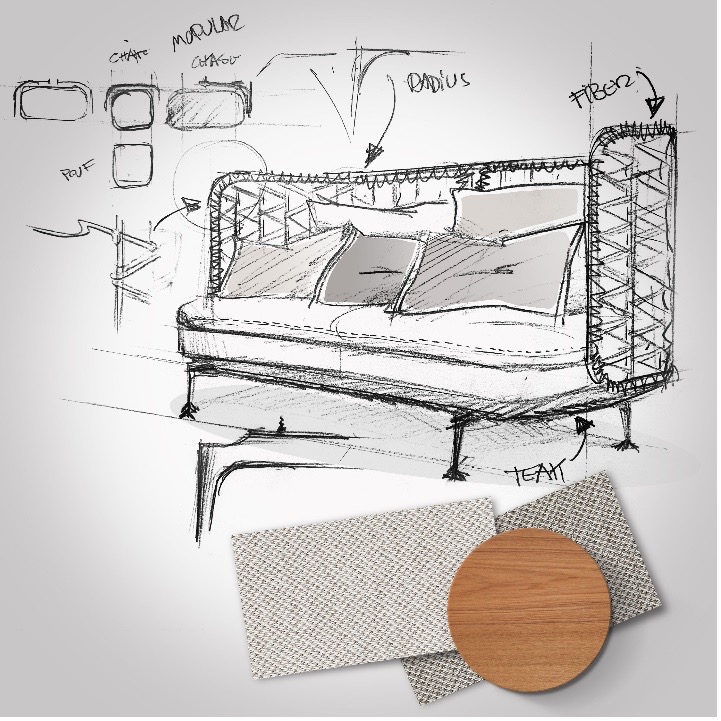 Concept Becomes a Collection
The last of Henrik's concept sketches showcase a fully realized concept that would swiftly be made into a prototype piece. With form, function, materials, and dimensions fully decided upon, Henrik uses this stage of sketches to allude to his principal design concept for the Mistral collection: to be able to group pieces together that individually function as a standalone hideaway, but together form "a small private archipelago where you seek refuge". Nowhere was this concept brought to life more vividly than in the collection's imagery from its 2021 season introduction, where a broad assemblage of Mistral pieces dot an expansive terrace like the many islands of a tropic archipelago.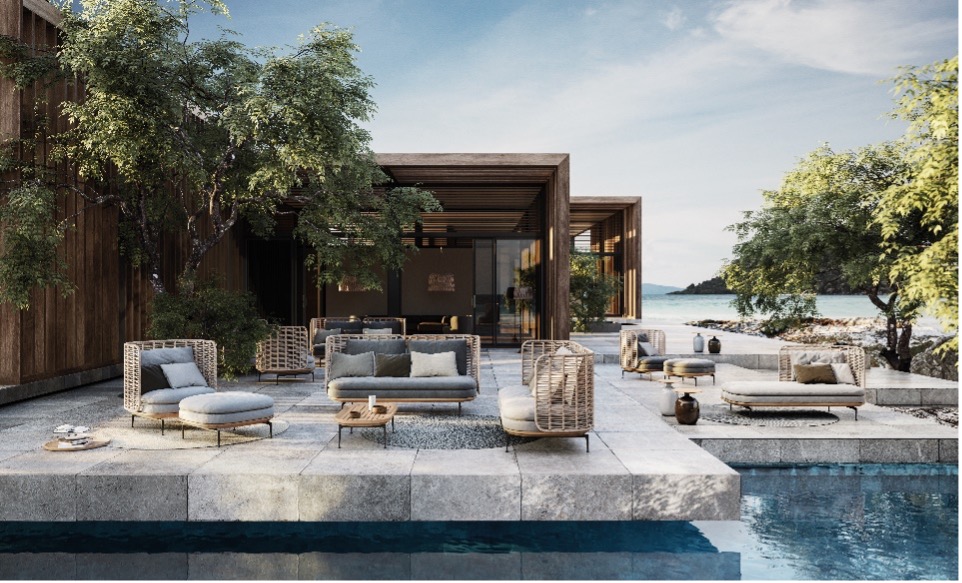 Explore for yourself the stylized, comfortable getaway of Gloster's Mistral Collection, by Henrik Pedersen.